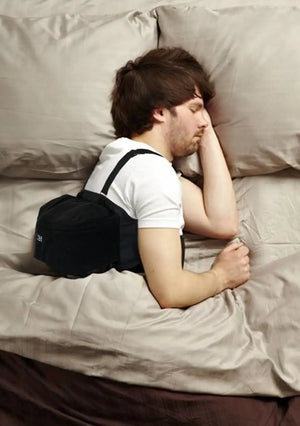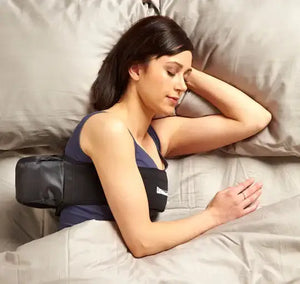 Experience Ultimate Comfort with Rematee's Side-Sleep Solutions
Sleep Soundly with Rematee's Inflatable Bumpers - Wake Up Refreshed and Comfortable. Stop Snoring and Breathe Easily While Sleeping on Your Side. Guaranteed Satisfaction - Exchange Your Rematee for Free If It Doesn't Fit or Feel Right. Just Pay Shipping.
Click Here + Choose your Style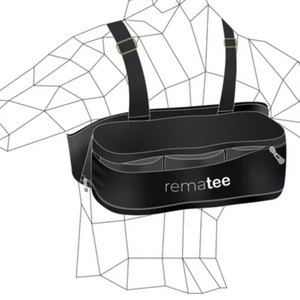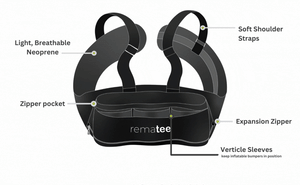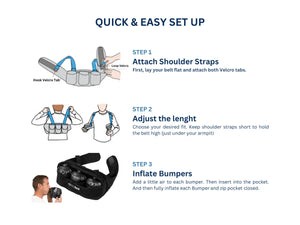 UBC Hospital Sleep Lab Tested
Attention all snorers and sleep apnea sufferers! If you've been struggling to find a solution to your sleep problems, you're not alone. As someone who has spent thousands of dollars on CPAP and dental devices without much success, I know how frustrating it can be to deal with these issues.
That's why I'm excited to share my personal experience with the UBC Hospital Sleep Lab. After years of struggling with snoring and sleep apnea, I underwent a split night sleep study in 2007 to evaluate how my body position impacted my sleep quality. The results were astounding: when sleeping on my side, I breathed easier, maintained oxygen levels above 99%, and enjoyed a restful sleep.
At Rematee, we're committed to helping people get the restful sleep they deserve. That's why we're proud to offer products that are backed by scientific research like the split night sleep study conducted at the UBC Hospital Sleep Lab. -> Click here to read more about my split night sleep study at UBC Hospital Sleep Lab
Don't let snoring and sleep apnea ruin your sleep and your health. Try Rematee's products today and start sleeping better tonight.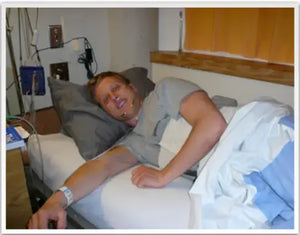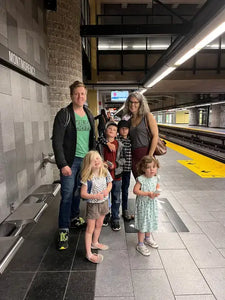 The Founder (snorer)
Meet Sean, the founder of Rematee, who knows firsthand the importance of a good night's sleep. Sean's snoring and sleep apnea had been a problem for many years, but he didn't take it seriously until he learned about the serious health risks associated with it. During his first sleep study at Mount Sinai Hospital in Montreal, Sean was diagnosed with moderate sleep apnea and 157 apnea interruptions during 8 hours of sleep. He would stop breathing for up to a minute at a time, a dangerous condition that required immediate attention. Although he tried sleeping on his side to alleviate his snoring and apnea, it was a challenge to maintain throughout the night. Inspired by Canada's Dragons Den, Sean set out to build a solution that would help people sleep comfortably on their side and reduce snoring and sleep apnea. That's when Rematee was born, a design to promote side sleeping and provide a comfortable and restful sleep.
At Rematee, we're committed to your well-being, and we believe a good night's sleep is essential. Our innovative products are designed to promote side sleeping, reduce snoring and sleep apnea, and help you wake up feeling refreshed and rejuvenated. Trust us to help you achieve better sleep, night after night, and improve your life one night at a time.